Illawarra's Highest-Rated Skip Bin Company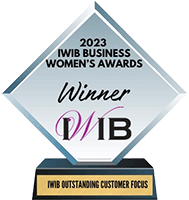 Skip Bins from 2m³ to 12m³
Every size you need and none you don't. Give us a buzz if you would like help in choosing the best size for your needs.
Images are for representation purposes only. Actual bins delivered may be slightly different in appearance.
If you require a bin with a wheelbarrow access door please let our staff know at time of booking. *Same day delivery subject to bin availability and time of order.
Tiny Tins: Fairy Meadow's Trusted Skip Bin Hire Service
Fairy Meadow, a gem in the heart of Wollongong, is a blend of rich history and modern vibrancy. With its pristine beaches like Puckeys Estate Reserve, the historical significance of its early farming days, and the bustling Fairy Meadow shopping precinct, it's a place that beautifully marries the past with the present. As the suburb grows, so does the need for efficient waste management.
Why Fairy Meadow Chooses Tiny Tins
Local Legacy: We've witnessed Fairy Meadow's transformation. From its roots in the City of Wollongong LGA to its current status as a residential haven, we've been a part of this journey. We've served homes near the Fairy Meadow Demonstration School, supported local sporting events, and been a presence during community gatherings.

Skip Bin Sizes for Unique Needs: Fairy Meadow is diverse. From the students at the University of Wollongong's Innovation Campus to the families picnicking at Towradgi Beach Park, waste management needs vary. We offer bins tailored to these unique requirements.

Preserving Our Landmarks: Fairy Meadow boasts landmarks like the Fraternity Club. We're dedicated to ensuring places like these remain untarnished by managing waste responsibly.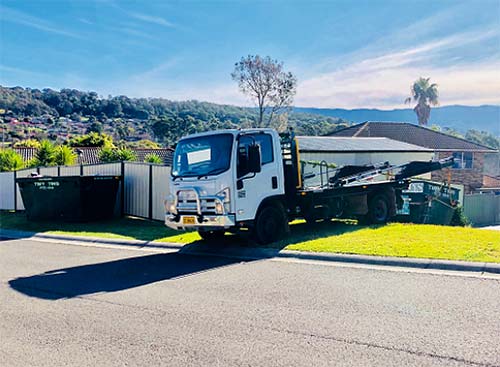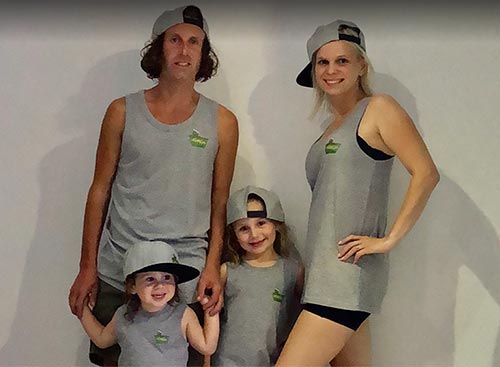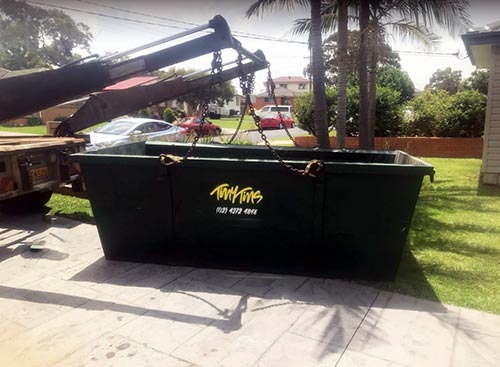 Fairy Meadow's Most Reliable Skip Bin Company
For over 25 years we've been providing Fairy Meadow residents with an affordable service they can depend on and trust.
Challenges Faced by Fairy Meadow Residents
Having serviced the area for over 20 years, Tiny Tins is familiar with many of the common waste management service challenges for Fairy Meadows, including:
Seasonal waste overflow, especially during local events or beach outings.
Disposal of large items from home renovations, given the suburb's mix of historic and modern homes.
Ensuring the beautiful parks and beaches remain litter-free.
Why Choose Tiny Tins
Adaptable Options: Whether you're clearing out after a big event at the Fairy Meadow Surf Club or renovating a historic home, we have a bin for you.
Swift and Reliable: We understand the local rhythm. Our timely service ensures Fairy Meadow's daily life remains uninterrupted.
Deep Local Roots: Our knowledge isn't just surface-level. We know the ins and outs, from the history of the Fairy Meadow coal mine to the latest community events.
Fairy Meadow isn't just another suburb; it's a testament to Wollongong's rich tapestry. With Tiny Tins, you're choosing a service that understands and cherishes this local spirit. We also service the following neighbouring suburbs:
Coniston, NSW 2500

Corrimal, NSW 2518

Figtree, NSW 2525

Gwynneville, NSW 2500

Mangerton, NSW 2500
Mount Ousley, NSW 2519

North Wollongong, NSW 2500

Tarrawanna, NSW 2518

Towradgi, NSW 2518

Wollongong, NSW 2500