About Tiny Tins
Tiny Tins Skip Bin Hire Illawarra are a local family owned company who have operated for over 25 years.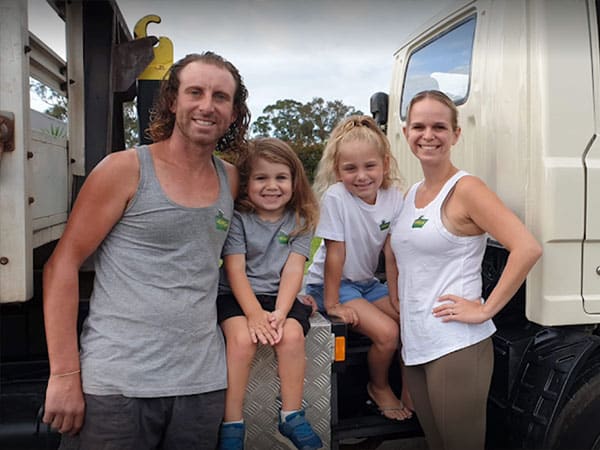 Friendly service each and every time
Tiny Tins skip bin hire Illawarra are a local family owned company who have operated for over 25 years. We deliver skip bins rain, hail or shine 6 days a week, Monday through to Saturday in the Illawarra NSW from Coledale to Gerringong Inclusive.
We aim to recycle all of our rubbish and keep Tiny Tin's as environmentally friendly as possible.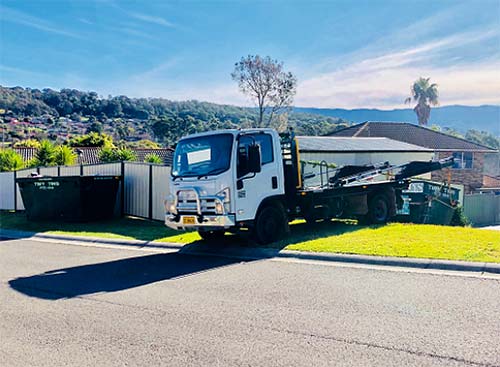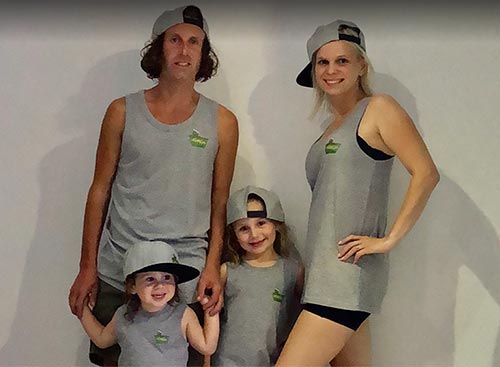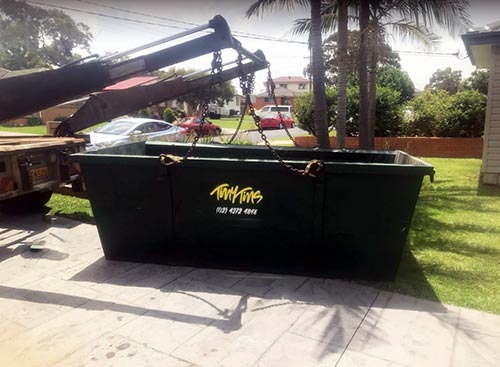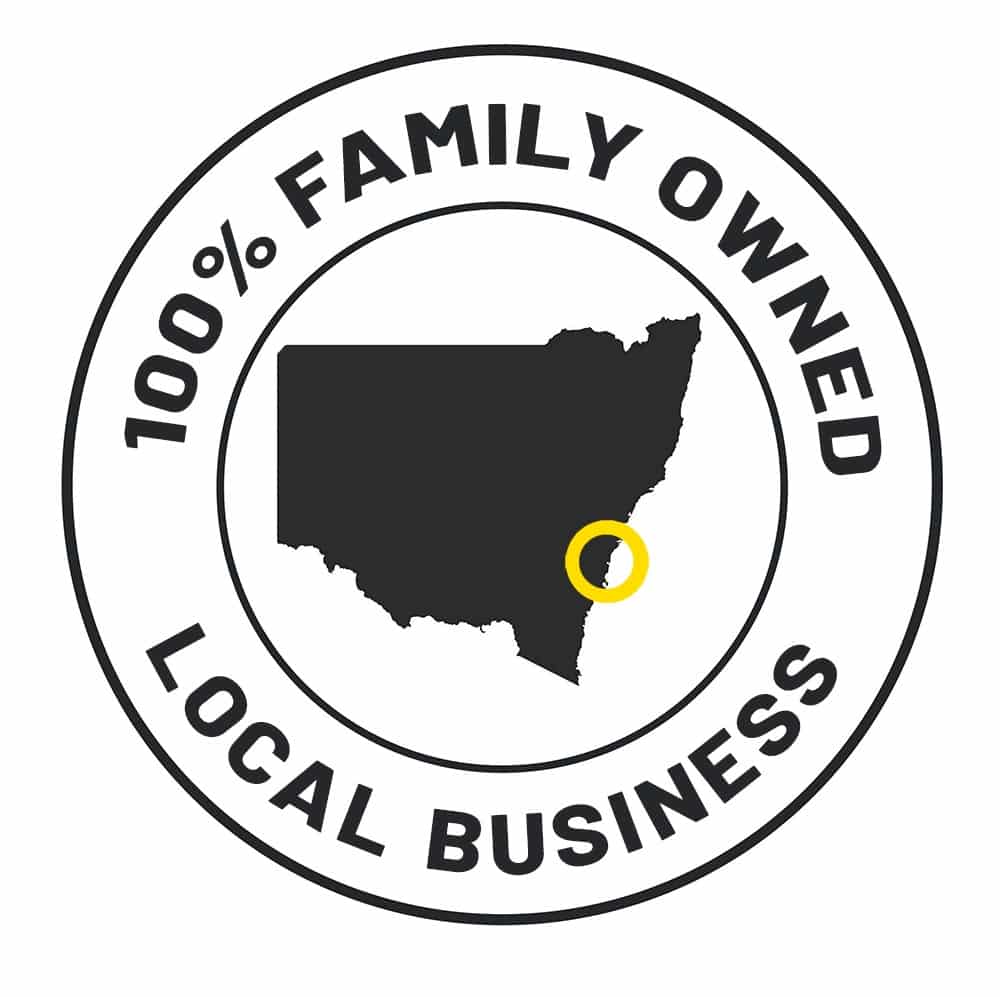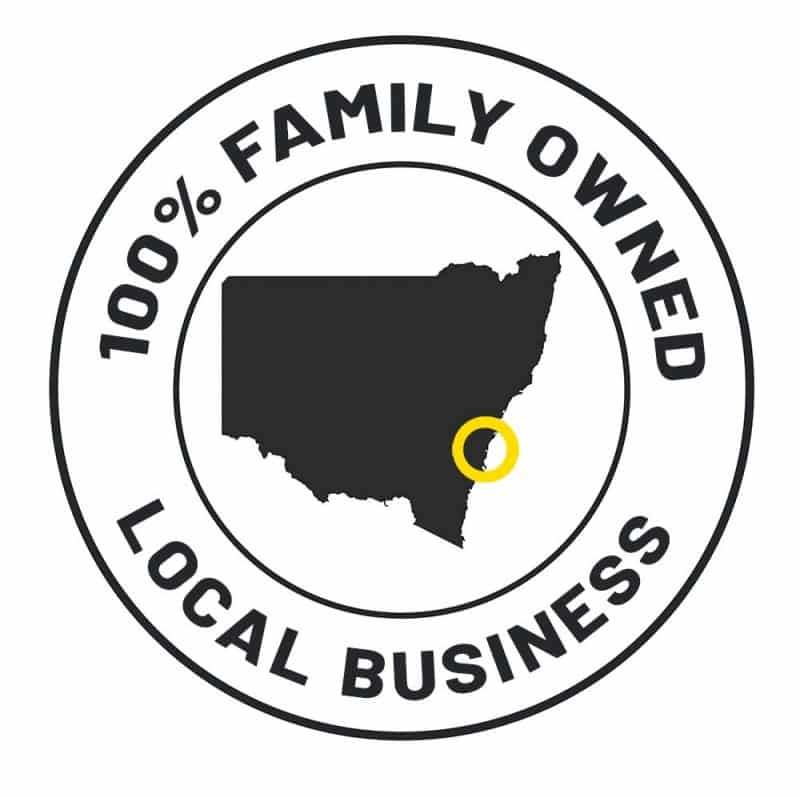 Tight access delivery specialists
At Tiny Tin's we have the ability to deliver bins into the tightest of spaces with our smallest truck around the size of a four wheel drive. We are able to fit down most driveways, alley ways and even in unit blocks.
We also provide on site Eftpos facilities for your convenience.
Illawarra's #1 Highest-Rated Skip Bin Company
For over 25 years we've continually strived to provide the absolute best service possible at the best prices available.

My husband and I  read the reviews before contacting Tiny Tins and the service we received was exactly what we'd read. Amazing customer service,

...

reasonable prices, super reliable and the whole process was easy! Highly recommended. We'll be using Tiny Tins from now on!

read more

Moving into a new premise with a bit of work to be completed, we needed Karlie and the tiny tins teams expertise. With a large brick wall and a lot

...

of foliage to clear, Karlie was able to guide us to separating the waste into two bins. This both saved us money and ensured we had the capacity to accommodate the bins required. We also needed our bins picked up last minute, early in the morning, to accommodate the movers. This was not only accommodated, but was no hassle at all.Thank you Tiny Tins team for the professional and reliable service.

read more

Couldn't speak more highly of both Adrian and Karlie .Karlie made it so easy to understand and made booking a Skip Bin a breeze .Adrian was

...

courteous and friendly and managed to pop the bin exactly where I wanted it . Recommend them to anyone

read more

Such a pleasure to deal with...Friendly and efficient and when calling them you're guaranteed a cheerful reply .

Awesome flexible service and such friendly people. Super helpful in figuring out what size bin I would need for a renovation and if it would fit in

...

my driveway. Will definitely be using them again when I do my bathroom reno next year.

read more

We can't thank Tiny Tins enough for the service they provided us.We had a huge amount of waste to get rid of & a collection booked when the weather

...

suddenly took a turn for the worst.Tiny Tins kept in contact with us, offering an extensive on our original booking at no extra charge which gave us time to fill our skip without drowning in the process.Their commitment to customer service hasn't gone unnoticed, hence our constant recommendation of this family business.Thanks again Tiny Tins for making what could have been a difficult job very easy!

read more

We have used Tiny Tins too many times to count. Always reliable and fast to deliver and pick up. Pricing is honest, upfront and reasonable for all

...

types of waste removal. The team were supper helpful in working out the most cost affective way to dispose of our renovation waste. We have done 2 full renovations and dumbing is expensive. Tiny Tins guided me to the correct bins for the job. Breaking down the waste and separating it into different bins for different materials, took extra time for us but has no doubt saved us thousands.

read more

Immediate drop off ~ responsive pick up ~ took care of my stamped concrete drive way.Big thank you