Illawarra's Highest-Rated Skip Bin Company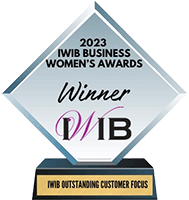 Skip Bins from 2m³ to 12m³
Every size you need and none you don't. Give us a buzz if you would like help in choosing the best size for your needs.
Images are for representation purposes only. Actual bins delivered may be slightly different in appearance.
If you require a bin with a wheelbarrow access door please let our staff know at time of booking. *Same day delivery subject to bin availability and time of order.
Your Local Skip Bin Hire Solution in Avondale, NSW
Discover the simple, effective way to manage your waste in Avondale, New South Wales. Tiny Tins is your local skip bin hire solution, tuned to the unique character and needs of Avondale residents and businesses. Our services resonate with the local lifestyle, ensuring a clean and green environment for all.
Avondale, a suburb rich in history, nestles amidst the rugged escarpments with a population that cherishes its roots and values community living. The local sporting teams epitomise the vigor of Avondale, while the schools and amenities reflect the community's commitment to quality and growth. Within the Wollongong LGA, Avondale stands as a testament to harmonious living with nature.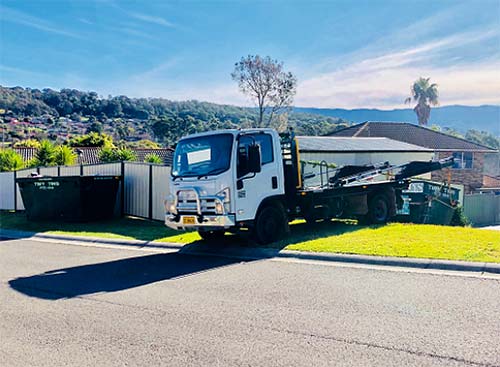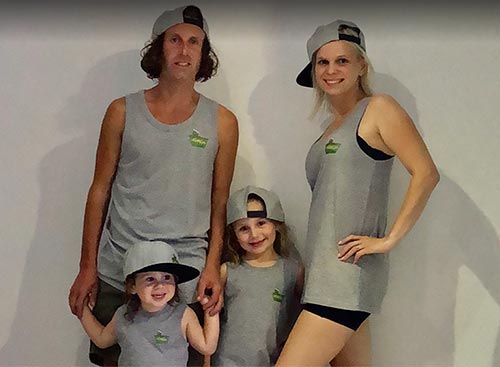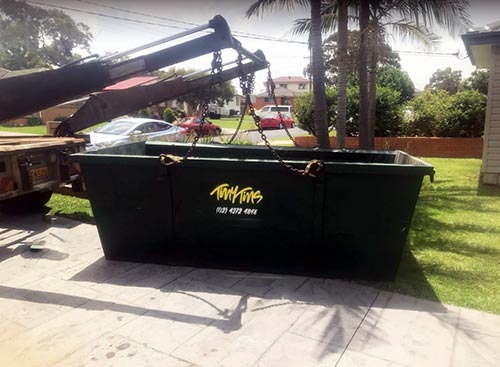 Avondale's Most Reliable Skip Bin Company
For over 25 years we've been providing Avondale residents with an affordable service they can depend on and trust.
Common Waste Management Challenges in Avondale
Avondale's serene landscape can be marred by ineffective waste management. While undertaking a home renovation, landscaping project or business overhaul, the accumulation of waste is inevitable. The lack of proper disposal solutions can lead to clutter, becoming an eyesore and a hazard. Moreover, unawareness about recycling options often leads to environmental degradation
Why Choose Tiny Tins
Tiny Tins addresses these challenges head-on, offering tailored skip bin hire services to meet Avondale's waste disposal needs. We extend beyond mere waste collection; we ensure that your waste is disposed of responsibly, with a significant portion being recycled.
Easy Booking and Prompt Delivery: Book your skip bin online or over the phone. We ensure timely delivery and pick up, suiting your schedule.
Various Bin Sizes: Catering to both residential and commercial clients, we offer a range of skip bin sizes to match the scale of your project.
Responsible Disposal: Our commitment is not just to clean Avondale, but to preserve its natural charm by advocating recycling and responsible disposal.
With Tiny Tins, you're not just clearing trash; you're investing in a cleaner, greener Avondale. We also service the following neighbouring suburbs:
Berkeley, 2506

Brownsville, 2530

Cleveland, 2530

Horsley, 2530

Kanahooka, 2530
Koonawarra, 2530

Lake Heights, 2502

Marshall Mount, 2530

Oak Flats, 2529

Penrose, 2530

Primbee, 2502

Warrawong, 2502

Yallah, 2530