Household Waste Skip Bins
Household waste, also referred to as residential waste, refers to the waste generated within a household, including items that are discarded, recycled, or composted. These waste materials come from various activities such as cooking, cleaning, gardening, and home improvement projects.
Proper disposal of household waste is essential to maintain a clean and healthy environment. One effective way to manage and dispose of household waste is by hiring a skip bin.
Whilst most types of household waste is one of the many waste types that can be disposed of in a skip bin, some, mostly the hazardous types, can only be disposed of at council facilities, please refer to the below guide for full details.
According to the NSW State of Environment, the total waste disposed of increased from 6.9 million tonnes in 2015–16 to 7.8 million tonnes in 2019–20. In the same period, the total waste recycled increased from 11.8 million tonnes to 14.1 million tonnes. Since 2015, the overall recycling rate remained relatively unchanged.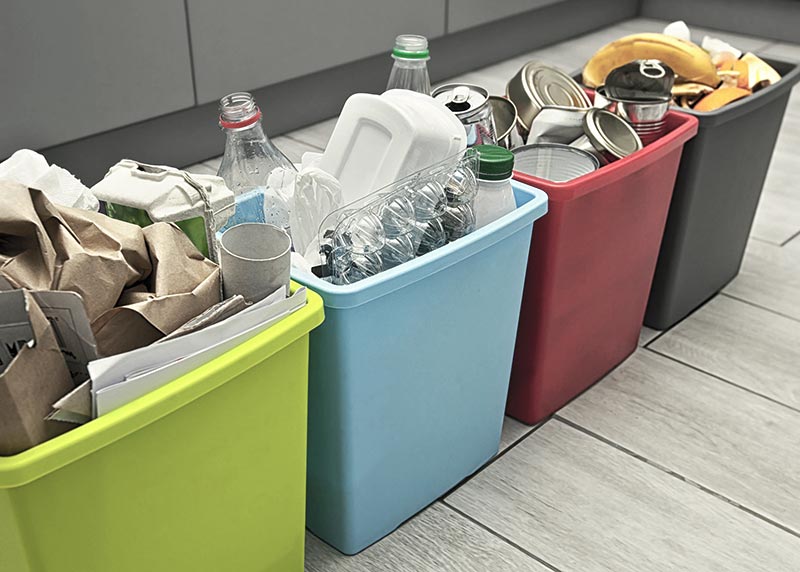 Household Hazardous Waste
Hiring a skip bin to dispose of household waste
Hiring a skip bin is an efficient and convenient way to manage household waste. Skip bin providers offer various sizes and types of bins to accommodate different waste materials. When hiring a skip bin, ensure that you choose the right size, inform the provider about the types of waste you'll be disposing of, and follow local regulations on waste disposal. Keep in mind that some hazardous waste materials, such as asbestos and e-waste, may require specialized disposal methods and should not be placed in a skip bin.